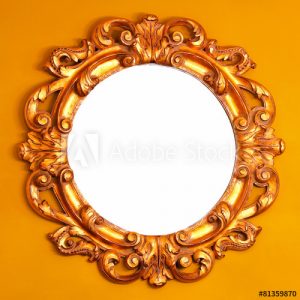 People ask me, "How do you do what you do and stay calm? How do you not go crazy with all the stories you absorb from people who are hurting?"
I say, "Sometimes I do go crazy." I'm not immune to people's stress and it can make me crazy tired…..Which is why I have to limit my intake and do a bunch of other self-preserving things to calm myself and make sure I'm rested and ready to listen again each Monday.
We all have mirror neurons that allow us to empathize with each other and even mimic each other's behavior. With mirror neurons, we literally pull people's pain (and joy and dance moves and fashion sense) into our own nervous systems. Children do this automatically with their parents: we feel the stress and impact of our parents' emotional lives, as if it were our own.
To deal with all the flashing internal empathy mirrors, I have to be mindful of my intake, deliberate about my self-care, and awake to what I need at all times.
If I'm not mindful, deliberate, and awake…..I get sick from too much mirroring.
Here's a partial list of ways I (sometimes) accomplish mindfulness, deliberateness, wakefulness. Consider it a work-in-progress. I learn more about calming and self-care every day.
I have to move, every day: A walk or a cardio class or a yoga session. Movement lets me metabolize information and it prevents depression.
Some of my favorite people tell me they can go on three hours of sleep and a few cups of coffee, but I still need a good eight hours every night. Sleep probably helps us process information. When I'm taking in lots of new stories and ideas, I need more mattress time.
Art (visual) and Music. Colors and shapes and notes create a kind of medicine for me. I need them like I need to eat greens. I need to see, hear, and make them myself. I need to surround myself with people who work in textures and tones. I need Bach and the comingling of magenta and lime.
Although it feels like a chore at first, I need to write something in my journal every morning. If I skip this, I pay.
My Own Therapy. I get my own EMDR therapy, to help me sort and utilize all the incoming data that can seem so cruel and disconnected. Like many of you who work with people, I'm exposed to a steady stream of Type II Trauma (little t trauma) in the experiences of others. Just watching the news leaves me with enough material to fill an entire therapy session. This stuff has to go somewhere. EMDR helps clear the sidewalks of my brain, so I can move about again.
I hope this list gets you started on your own self-preservation journey. I'll be back with more…..Because we need you in this world. We need your clear heart and mind. We need your calm spirit. We need your ideas and generosity. We need you to care for your body and soul, so there's more of your goodness available to the world.
Contact me if you'd like to learn more about caring for and protecting yourself in this complicated world.
[contact-form][contact-field label='Name' type='name' required='1'/][contact-field label='Email' type='email' required='1'/][contact-field label='Website' type='url'/][contact-field label='Comment' type='textarea' required='1'/][/contact-form]