Deborah Cox
PHD, ABPP
Deborah Cox is a licensed psychologist, writer, certified EMDR therapist, and artist at Beyond Studio, in historic downtown Springfield, Missouri. Deborah is certified in Tapping (EFT), trained in Reiki, and uses Performance EMDR methods to coach musicians, writers, and students.
She holds the Ph.D. in counseling psychology from Texas Woman's University, and board certification in couple and family psychology from the American Academy of Couple and Family Psychology. Former Vice President for Practice of the Society for Family Psychology of the APA, Deborah is former editor of The Family Psychologist. She also holds college and university research awards for her study of women's anger at Missouri State University and she co-authored The Anger Advantage.
Hello . . . I'm Deborah Cox. I work with bright people to help them become more of who they were meant to be. I love to rearrange the furniture.
I also love to play the piano, laugh at boy humor, hold my cats, and listen to the roar of cicadas in summertime. I write and make multimedia collage. My philosophy for living = relational justice.
I write about my experiences growing up in the Church of Christ, a fundamentalist Christian sect, concentrated in the Southern United States, that silences women and girls. I write about anger, religious trauma, mother-daughter relationships, and art as healing.
My mantra: beauty first. Aesthetics matter to our health. The colors and light and sounds we have around us, the shapes and harmonies and words we see and hear, the textures and flavors . . . All of it creates us.  
We heal naturally when surrounded by beauty and love. Think of the last time you became absorbed in a great novel and forgot to be depressed for a while. Listen to Beethoven and notice how your thoughts change. Sit under a large tree and notice the calm you feel.
You're not a patient to me. You're an artist, a soul, an agent of change. I envision a world where therapy means piano lessons and painting. I see a world where more children go to the symphony and more grownups play with puppets. I want your therapy experience to feel like a masterpiece. Because that's what you are.
I'd love to hear from you!
Tracy Maxfield is a body worker who holds the Masters of Fine Arts degree in modern dance from the University of North Carolina. Trained in multiple treatment methods, Neuromuscular Therapy (NMT), Spinal Reflex Analysis (SRA), Neurokinetic Therapy (NKT), and Proprioceptive – Deep Tendon Reflex (P-DTR), Tracy combines these modalities into a very powerful style of treatment.
"I believe movement is the best form of self- improvement. Where Western medicine often teaches that pain and dysfunction are simple cause and effect syndromes, I take a more integrated view. Difficult issues, like chronic pain, addiction, and depression are complicated and dynamic. So treatment must take into account the various aspects of a person: ways of moving and relating, ways of experiencing the body, and the holding of emotion in the body's tissues. My practice incorporates knowledge of functional neurology, neuroplasticity, movement, Eastern medicine, and emotion mapping to help clients become more, feel better, and find relief."
Leah Donnelson is an EMDR therapist who works with children, adolescents, and adults. She uses family-based and attachment methods to help resolve trauma in relationships between parents and children, as well as in adult relationships.
Leah says, "I believe many of our struggles or wounds are caused by trauma and attachment disruptions. These attachment problems can leave us feeling alone, vulnerable, and unloved. It's my hope that each person I see in therapy will not only feel their own value in a deeper way, but also improve attachments with their family members."
"The purpose of life is to live it, to taste experience to the utmost, to reach out eagerly and without fear for newer and richer experience."
― Eleanor Roosevelt
I believe life is meant to be fully and richly experienced, but sometimes there are big barriers such as painful experiences, difficult relationships, or challenging transitions that block us from living the life we want to live. I want each of my clients to find healing from the past, peace in the present, and freedom to pursue the future they desire. When we work together, you will find yourself in a safe, supportive relationship in which I will partner with you on your individual journey.
Ashley Phinney is a trauma therapist who uses her background as an educator to help support individuals and families as they seek healing. As an EMDR therapist, she uses complex trauma and attachment-based methods to help support our innate ability to heal.
Craig Coenen is a licensed psychologist who specializes in EMDR therapy with children and families. His focus on treating early childhood trauma and attachment problems has led him to innovate methods for addressing learning difficulties and school behavior. Dr. Coenen has extensive experience working with people in recovery from addictions and is cedentialed by the Missouri Credentialing Board (CRAADC). Craig says, "My priority is to provide top-notch services to rural communities. This desire most likely has its roots in my own adoption and growing up in rural America. I've tried to fill in for today's kids what was missing for me."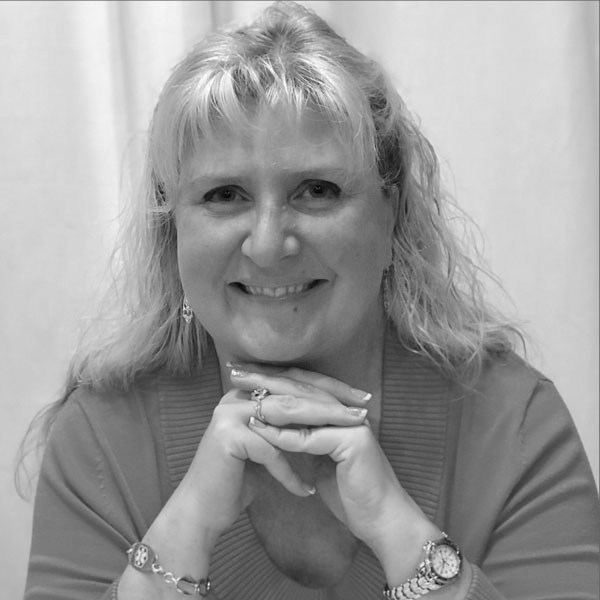 Trained in EMDR therapy, Stephanie Zucchini holds the MS in counseling from Missouri State University, is supervised by Dr. Deborah Cox, and is a doctoral student in Marriage and Family Therapy. She's certified in addiction counseling (MAADC II) and medication awareness recovery by the Missouri Credentialing Board. Born and raised in the Springfield area, she enjoys cooking and playing board games with family and friends. Stephanie says, "As a person in recovery myself, I am passionate about helping those with addiction or other issues that get in the way of living life to its fullest."