You were meant to feel good.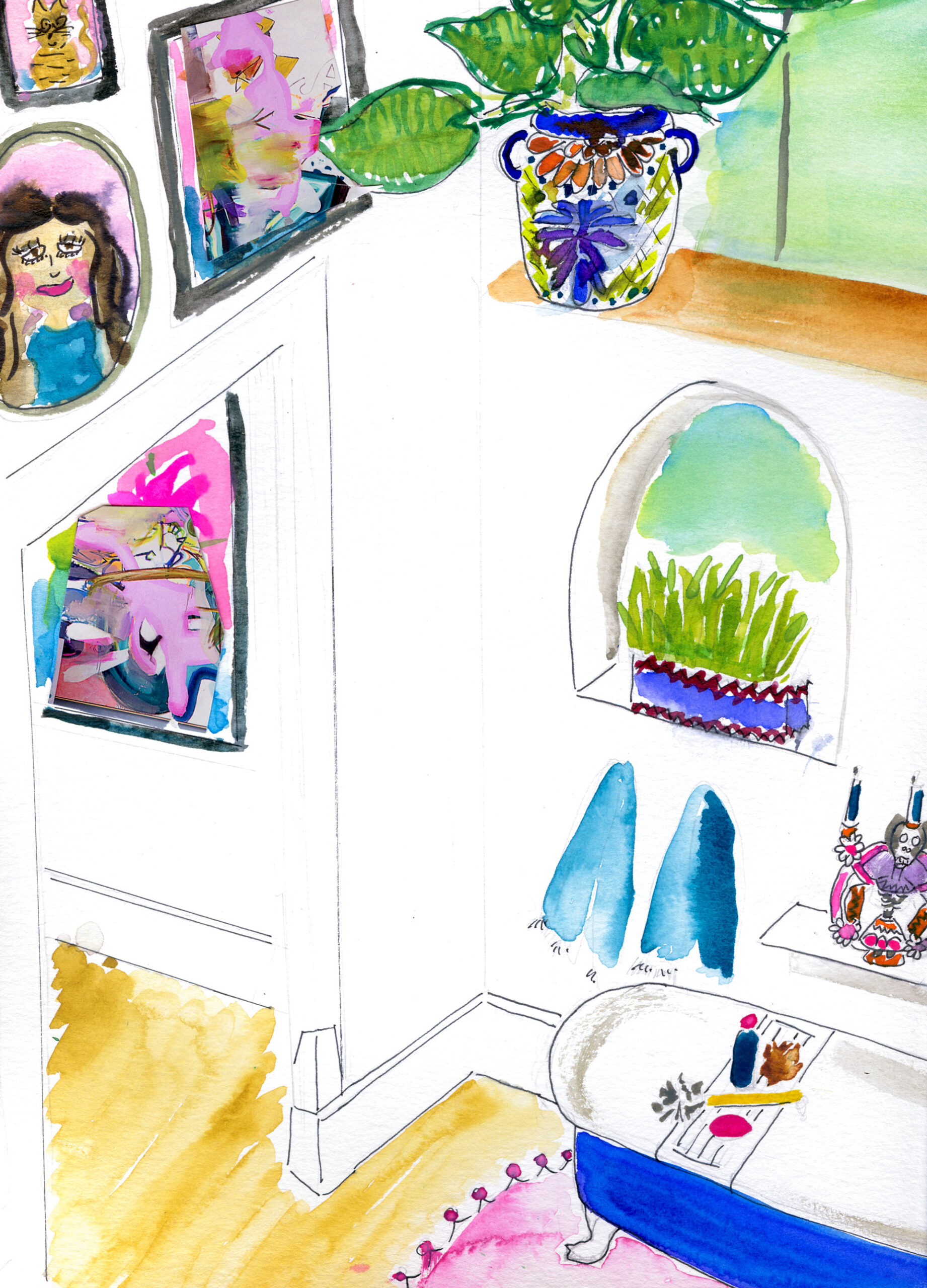 Psychology Services
Dr. Cox provides therapy services, including EMDR for trauma recovery, calming, relationship issues, and performance enhancement. Performance EMDR helps clients achieve goals in the arts, in business, and in academics. Deborah is board certified in Couple and Family Psychology and treats couples with a focus on the attachment relationship. She also combines this relationship work with EMDR to help couples and other family relationships with attachment repair. Finally, Deborah utilizes art methods and on-site creative consultation to facilitate trauma recovery, couples therapy, spiritual recovery, and performance EMDR.
The worlds of art and therapy intersect because we're born creators. I make and celebrate art and environment aesthetics because creating keeps me balanced and whole. Beauty helps my clients find hope – and it helps me, as a psychologist, to stay awake to the world around me. I also work in a unique setting that inspires people toward healing, learning, and expanded creativity.
Fee per one-hour (55-70 minute) session: $165.00
Fee per three-hour (180-200 minute), on-site session: $500.00
Dr. Cox uses a more flexible and longer session timeframe than what is typical (45-50 minute) for mental health therapy. This format follows her unique approach to therapy, developed over nearly 30 years of practice with individuals, couples, families, and working groups.
These sessions are designed to:
help you identify the core trauma and childhood, family-of-origin elements of your problem,
target the core elements with research-based treatment, such as EMDR, and then,
allow attention to things that bring you joy, and
imagine possibilities for healing, calm, beauty, and satisfaction
CREATIVE PSYCHOLOGY SERVICES BLOGS
What is Cultural Narcissism? Before we talk about White anger, we have to address cultural narcissism. Cultural narcissism, according to George Simon, includes all the ways a group or society tolerates, encourages, and promotes traits like: Excessive striving for...
read more