You were meant to feel good.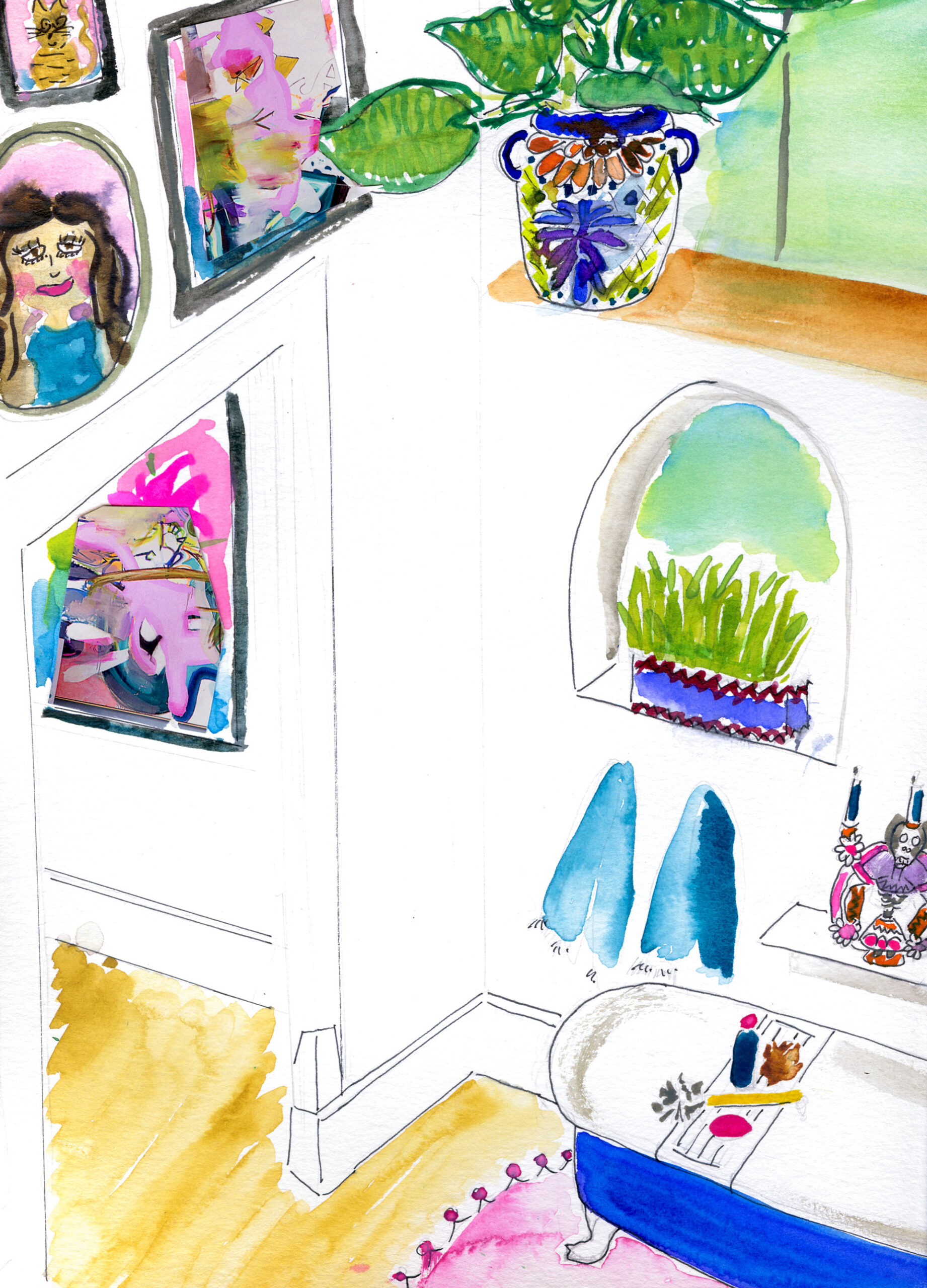 Psychology Services
Dr. Cox provides therapy services, including EMDR for trauma recovery, calming, relationship issues, and performance enhancement. Performance EMDR helps clients achieve goals in the arts, in business, and in academics. Deborah is board certified in Couple and Family Psychology and treats couples with a focus on the attachment relationship. She also combines this relationship work with EMDR to help couples and other family relationships with attachment repair. Finally, Deborah utilizes art methods and on-site creative consultation to facilitate trauma recovery, couples therapy, spiritual recovery, and performance EMDR.
The worlds of art and therapy intersect because we're born creators. I make and celebrate art and environment aesthetics because creating keeps me balanced and whole. Beauty helps my clients find hope – and it helps me, as a psychologist, to stay awake to the world around me. I also work in a unique setting that inspires people toward healing, learning, and expanded creativity.
Fee per one-hour (55-70 minute) session: $195.00
Feel free to inquire about rates for combined (dual therapist) and/or extended sessions.
Dr. Cox uses a more flexible and longer session timeframe than what is typical (45-50 minute) for mental health therapy. This format follows her unique approach to therapy, developed over nearly 30 years of practice with individuals, couples, families, and working groups.
These sessions are designed to:
help you identify the core trauma and childhood, family-of-origin elements of your problem,
target the core elements with research-based treatment, such as EMDR, and then,
allow attention to things that bring you joy, and
imagine possibilities for healing, calm, beauty, and satisfaction
Deborah Cox & Tracy Maxfield
Joint Sessions Available.
Deborah works in tandem with Tracy Maxfield, body psychotherapist. When clients work with both Deborah and Tracy, they address multiple parts of the problem simultaneously. Tracy's approach focuses first on the body's response to trauma, mapping emotion in the tissues, and releasing unneeded residue. This creates a pathway for EMDR therapy to work more efficiently.
Joint sessions are available.
CREATIVE PSYCHOLOGY SERVICES BLOGS
When anger corrodes. Wait, does it? How can you tell when your anger morphs from a moment of clarity and self-protection to something else entirely? Anger has its destructive side . . . at least Ursula K. Le Guin believes it does. I reserve the right, at the end of...
read more