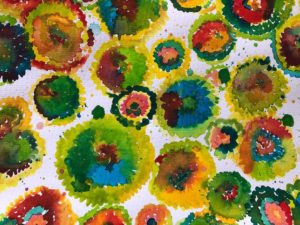 Trouble comes to every relationship. We bring in our old, imperfect attachment patterns from early childhood and play them out with our loves. So we wound each other. But deep down, we really want to connect, know each other, and be known.
I treat couples with an approach based on Susan Johnson's Emotion Focused Couples Therapy. This model focuses on the attachment relationship between partners. We work to repair that attachment by helping partners tune in to the attachment dance happening between them in real time, and giving each other the safe space in which to notice and heal that dance.
But since I'm also a trauma psychologist, I infuse EMDR (eye-movement desensitization and reprocessing) therapy into most of my work with couples. I do this because most couples (maybe all couples) bring past trauma with them into their current relationship . . . then experience more trauma in and through that adult attachment. It's just what we do.
If we can reprocess old trauma that preceded the relationship, that goes a long way in allowing partners to reconnect. If we can heal the actual relationship by soothing the core of it, that's a game changer.
Why Relational Self-Care Matters to Your Work Do you think of your love life as a critical component of your self-care? If you're like most of us, probably not. Let's see . . . work out: check, sleep eight hours: check, feel close with someone I love? . . . Not so...
read more