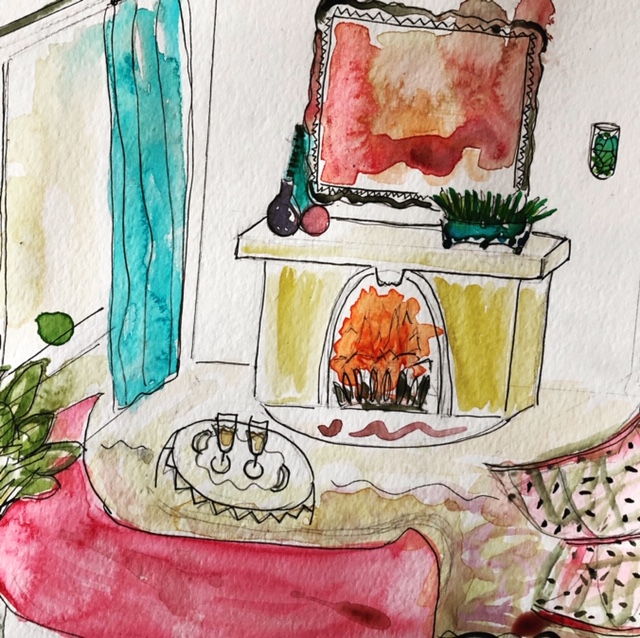 Space matters to your health, relationships, and overall satisfaction in life. But often our spaces become burdened with things that do not bring joy. We need fresh eyes and a plan for making changes to our offices and homes – and we need the coaching to jumpstart our creative curating process. Once the process is underway, people generally feel relief, excitement, and hope.
I love helping people get the spaces that help them heal and realize their dreams. To ReConceive Your Space, we meet at your office or home to envision, plan, and develop the room you want.
For business owners: we spend half a day working on your office – or perhaps a sanctuary at home where you meditate and get ready for your workday.
For couples: we work on a space in your home where you'd both like something new that allows you to enjoy each other's company.
Among my many tools, I use Tapping (EFT), Performance EMDR, art- making, and other methods to help you clear unwanted clutter and revision your space so that you are productive, energized, and in flow with life and business.

–

ReConceive Your Space Blogs
Sometimes solo therapy feels pretty bleak . . . A client tells you he has no emotion as he reveals his father's suicide. Therapy fails to gain traction and he continues to not feel. Another client has an auto-immune disorder that started when she discovered her...
read more